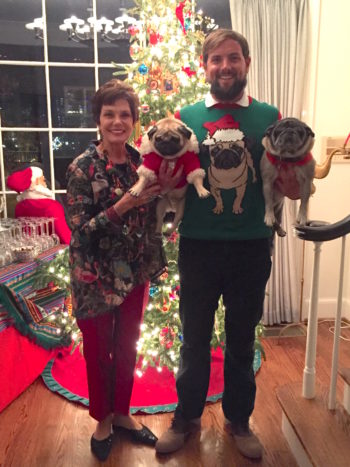 Below you will see my official biography and figure out that I relish a challenge—even picking coffee in the photo above. Unofficially, I wanted to say that joining the Peace Corps at 21, right out of Berkeley, having a school named for me in Medellin, Colombia, and then finding journalism as a career–quite by accident–have given me a first-class ticket to see the world, to experience history and to be where the action is. Sometimes I even feel like Forest Gump! From the unrest of the 1960s to the turbulence of today's world, I feel blessed that throughout my life and travels–including more than a few into unchartered territory–I have had family, friends and faith to support me. It's been a wonderful life!
Bio
Maureen Orth's award winning career began as one of the first women writers at Newsweek. Currently a Special Correspondent for Vanity Fair, she has profiled everyone from Vladimir Putin and Angela Merkel to Bruce Springsteen and Taylor Swift, as well as researching and writing groundbreaking pieces on Woody Allen and Michael Jackson, among others. Her far ranging work not only includes the investigation of serial killer Andrew Cunanan but also a bestselling cover for National Geographic on the Virgin Mary.
Her best-selling Vulgar Favors about the murder of Gianni Versace, and The Importance of Being Famous, Behind the Scenes of the Celebrity Industrial Complex. Season 2 of FX's Emmy award winning series, American Crime Story, will consist of 10 episodes based on Maureen's book, Vulgar Favors.
Maureen is a graduate of the University of California, Berkeley, in Political Science and also UCLA in Journalism and Documentary Filmmaking. She serves as a Trustee of the UC Berkeley Foundation and on the College of Letters & Science. In 2016, she was named the Distinguished Alumnus of the Cal Alumni Club of Washington D.C. In 2017, she was awarded an honorary degree from the University of San Francisco. During her long career that has taken her all over the world, her work has frequently generated headlines and Maureen has made numerous media appearances on national television. She also has spoken extensively before diverse audiences.
Since 2005, Maureen has dedicated much of her life to philanthropy. After first helping build her namesake public school "Escuela Marina Orth" as a young Peace Corps volunteer in Medellin, Colombia, she returned to Colombia in 2005 to found two non-profit foundations: Marina Orth Foundation, a 501c3, in the United States and Fundacion Marina Orth in Colombia. In 2015, Colombian President Juan Manuel Santos awarded Maureen the Order of San Carlos, Colombia's highest civilian honor for outstanding service to the country. In that year, Refugees International also awarded her the McCall-Pierpaoli Humanitarian of the Year Award.
Today the Marina Orth Foundation serves 21 schools, and each primary school student has his or her own laptop through the One Laptop Per Child program. The program emphasizes STEM, technology, English and leadership. Coding is taught at the third grade level and everyone starts learning robotics at kindergarten. International volunteers also help to teach English and organize extra-curricular activities. These schools have been lauded internationally for their sustainable model, as examples of public-private partnership, and as proof of how far poor communities can advance with targeted assistance. In addition, the foundation partnering with Microsoft and local institutions has created SparkTIC, an innovative program that teaches hard core drop outs, ages 14 – 25, called "Ninis" — neither work or study — information technology by offering various free courses a chance to learn computer skills for a pathway to a better life.
The foundation will next tackle an ambitious plan drafted by Bloomberg Philanthropies to create new forms of blended learning to improve the teaching of English in Colombia and if successful, throughout Latin America.