After electrifying San Francisco with their gender-bending performances and wild psychedelic chic, the group trekked to New York for a much-hyped—and ill-fated—East Coast debut. A new book bears witness to their brief, glittery glory.
By Maureen Orth – April 16, 2020 – Published on VF.Com
Fifty years ago, at the height of San Francisco's countercultural heyday, the Cockettes were the hot ticket on Saturday nights. A troupe of outrageous hippie drag queens, the Cockettes performed midnight shows at an old Chinese movie theater called the Palace in North Beach, the neighborhood where the Beatniks had arisen a decade before. I used to go to their shows and wrote one of my first published stories about them in the Village Voice.
Colorful glitter was the Cockettes' unforgettable signature. They wore it in their beards and—you knew this was coming—on their cocks. In keeping with the acid-fueled pansexuality of the day, the Cockettes' commune on Haight Street also housed a handful of women, including Sweet Pam, who danced in their can-can chorus line with her pregnant belly exposed, and Dusty Dawn, who joined in while cradling and nursing her toddler, Ocean Michael Moon.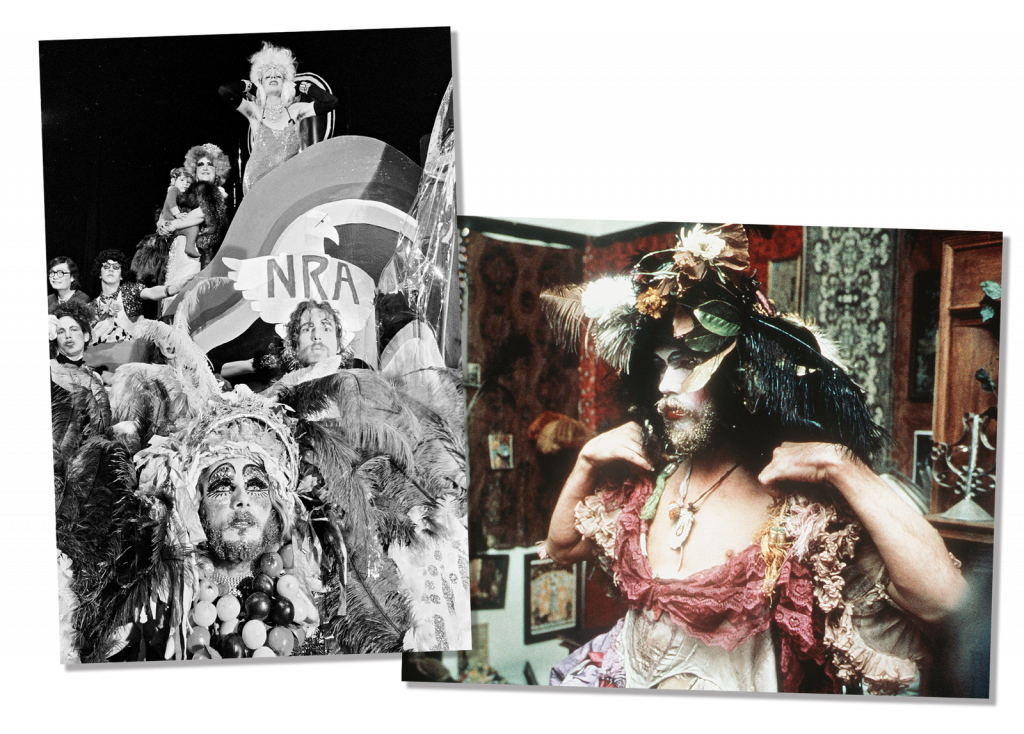 Hibiscus and the group in New York City in 1971. Left: by Jack Mitchell/Getty Images; right, by Clay Geerdes/Blackfern/Gran Delusion/Kobal/Shutterstock.
To commemorate the collective's 50th anniversary, another former Cockette, Fayette Hauser, has authored a flamboyantly illustrated coffee table book, The Cockettes: Acid Drag & Sexual Anarchy (Process Media). The book is more than a paean to a wild yet touchingly poignant bygone era; it's a virtual encyclopedia of the antecedents of high drag. It's also a key to unlocking the work of John Waters, who used to hang around the Cockettes with Lady Divine in tow before Pink Flamingos—and long before Hairspray. The Cockettes also provided unacknowledged inspiration for Tommy Tune's sets in Ken Russell's 1971 film The Boy Friend. And the music critic David Masciotra once wrote that Prince should have added the disclaimer "apologies to Sylvester" to every song he released to acknowledge his debt to the late Cockette and "Queen of disco" Sylvester, whose high falsetto and channeling of Billie Holiday made him a reliable showstopper.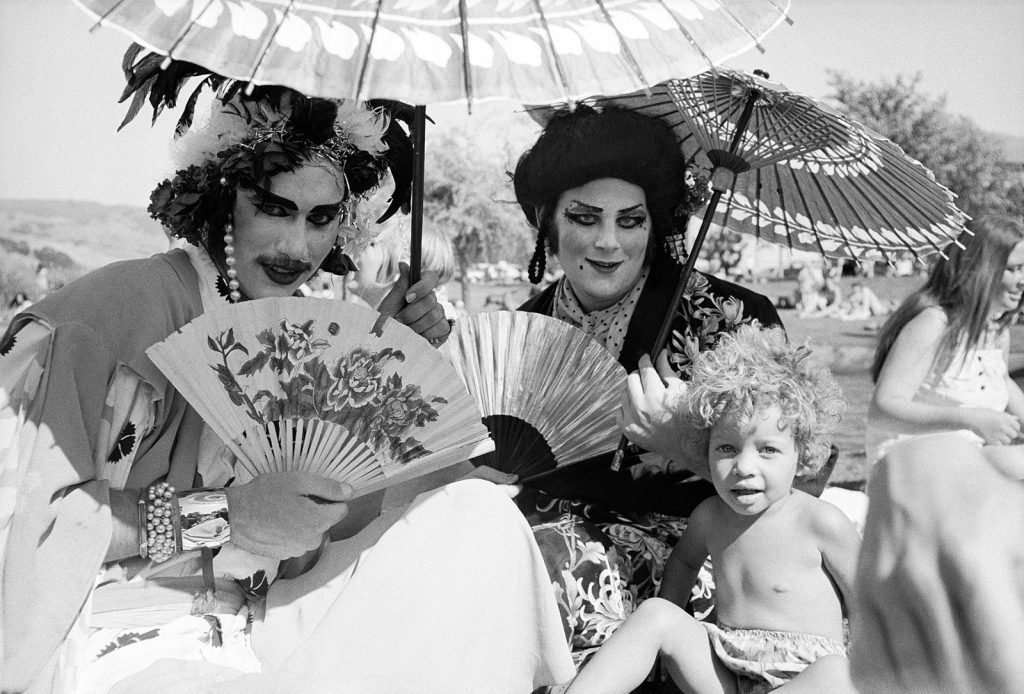 The Cockettes dressed for their outdoor performance of Madame Butterfly at Sonoma State College in 1970. By Fayette Hauser.
In their cardboard-studded productions, with names like Tinsel Tarts in a Hot Coma and Pearls Over Shanghai, the Cockettes sang their own amusing lyrics to melodies by Cole Porter and Noël Coward. Their greatest invention, however, occupied the realm of fashion: Without them, thrift shop chic would not exist. The Cockettes decorated their bodies with eclectic, multilayered displays that make last year's Met Costume exhibit, "Camp: Notes on Fashion," look drab by comparison. Not surprisingly, the Cockettes were natural magnets for famous photographers including Peter Hujar, Mary Ellen Mark, Bud Lee, and Gilles Larrain, all of whose work appears in the book.
Inevitably, the Cockettes were soon "discovered" by hip East Coasters, and in 1971 they—and I—flew to New York for a two-week run of performances at the run-down Anderson Theater on the Lower East Side. Hanging out with the Cockettes in the economy bar of that double-decker 747 will forever be my most memorable aviation experience.
Before we even took off from the San Francisco airport, four people in the waiting area took one look at our group and canceled their flight. Somewhere over the Rockies, however, the conversational ice began to melt. So by the time we landed in New York, the Cockettes were convinced they could easily conquer the Big Apple. After all, the Cockettes' arrival in Manhattan was the gay counterculture's answer to the Beatles' first American tour. My favorite memory was bringing Big Daryl, a six-foot-four, 300-pound frequent Elvis impersonator in full Eleanor Roosevelt drag, to my Village Voice editor's apartment, where then congressman Ed Koch (not yet rumored to be deeply in the closet) positively recoiled.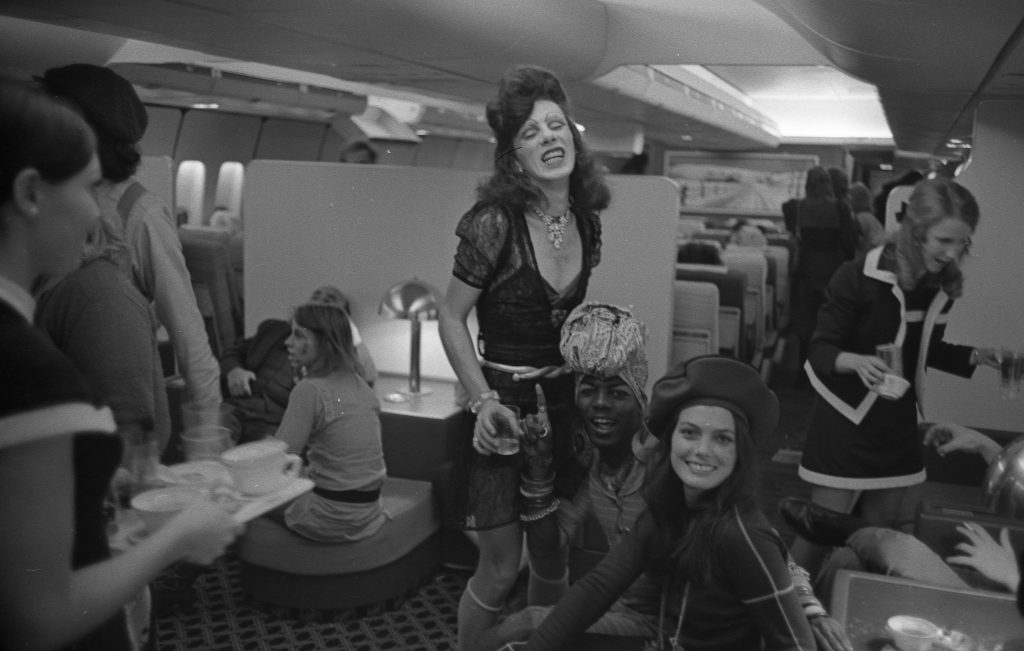 Maureen Orth, seated in foreground, on the 747 with the Cockettes on their way to New York City.By Bud Lee. Courtesy of Fayette Hauser.
How they were anticipated! How they were wined and dined! But oh, then, how they bombed! Not enough rehearsal time and too many nights eating on Robert Rauschenberg's tab and rolling under the tables at Max's Kansas City. The producers were so cheap that the Cockettes never even had a chance to rehearse with the venue's inferior sound equipment. Already sleep deprived, they foolishly stayed up all night building a new cardboard set to fit the Anderson stage, and they had no idea how to project their voices to fill the much larger theater. The anticipation was such that everyone from Anthony Perkins and Nora Ephron to John Lennon and Yoko Ono were angling to get in on opening night, so the disappointment at what they delivered was harsh. "Having no talent is not enough!" Gore Vidal declared.
I chronicled their widely trashed opening in all its wacky splendor in a front-page story for the Village Voice, headlined "History of a Hype: Worm in Big Apple." They got a lot better after the opening-night disaster, but it was too late. About a year later, my piece was cited by a senior editor at Newsweek as a primary reason for hiring me as one of the weekly magazine's first women writers. So I owe the Cockettes a huge debt of gratitude. And, as the new book demonstrates, so do RuPaul, the cast of Pose, Billy Porter, and anyone who's ever worn a Rent the Runway ensemble.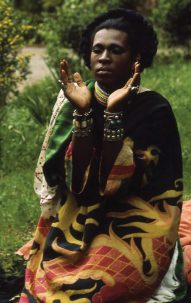 Sylvester in Golden Gate Park in 1971. By Fayette Hauser.